Zooming in on our list further, I've noticed a trend that has been growing since the craft cocktail movement began a couple of decades ago: restaurants are becoming more and more like bars—that is, more casual and (sigh) noisier than ever. Happily, there's at least one exception to that last rule, a lovely place in San Antonio that earned an honorable mention.
Here are the rules for the nineteenth edition of our roundup: To be eligible, a restaurant must have opened between December 1, 2018, and December 1, 2019, and it must be the restaurant's first Texas location. Revived establishments are normally out of the running, but I'm making an exception for a place in Houston that came roaring back with a new chef and menu after a two-year closure and landed in our number three slot. Finally, we have a grace period. If something flew in under the radar late in the game, I'll get to it next year. Okay? Okay! Time to eat!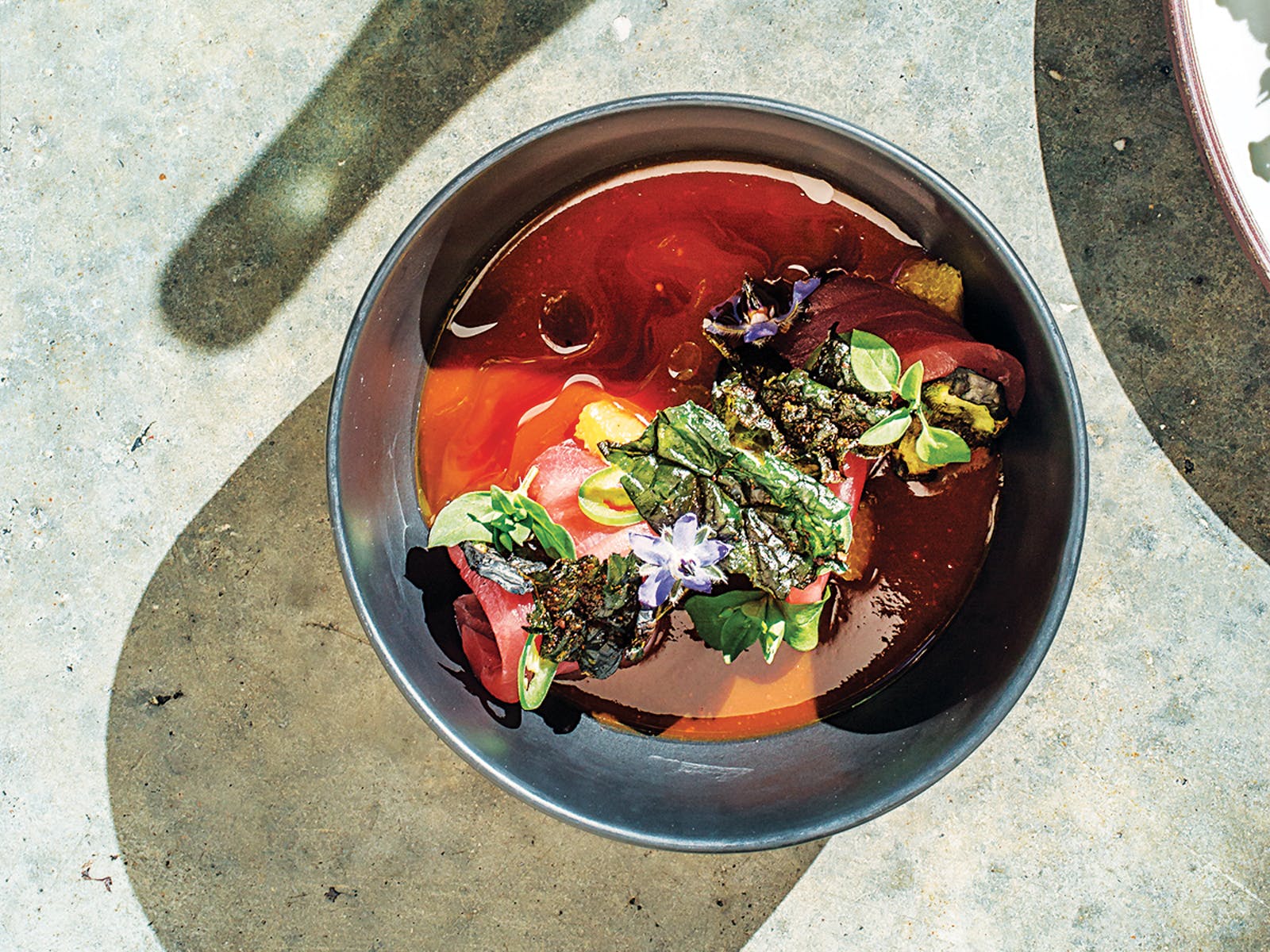 1. Comedor
Austin
Leaning back against the polished-walnut banquette in Comedor's soulful courtyard, I idly reached for the last bit of blue-corn quesadilla lavished with Oaxaca cheese and pearly huitlacoche corn fungus, a nibble to enjoy with my tamarind mezcal cocktail. The rays of the setting sun reflected off the soaring glass facade to my left, lingered on the feathery paloverde trees and the barrel cacti, and fell softly on the hundred-year-old brick wall to my right. A waiter arrived to announce, "Your table is ready." My friends and I walked into a room that seemed to magically expand as our gaze was drawn upward through broad clerestory windows. Around us, two stories of impeccably designed steel and concrete blended light and shadow, heft and weightlessness. We looked at one another in awe as the same question formed in our minds: "Are we in Austin anymore?"
With last spring's opening of Comedor ("dining room"), the Mexican restaurant scene in Austin has undergone a seismic shift. I don't mean to criticize—I love the city's restaurantes and taquerias. But until now nothing in the capital could be seriously compared, for depth, variety, and modernity, to the best in Houston—I'm talking about your restaurants, Hugo Ortega. Nothing could be mentioned in the same breath as celebrated destinations south of the border like Mexico City's Pujol and Oaxaca's Criollo, which I visited during three weeks in Mexico last summer. As of 2019, that all changed. Comedor belongs in that elevated league.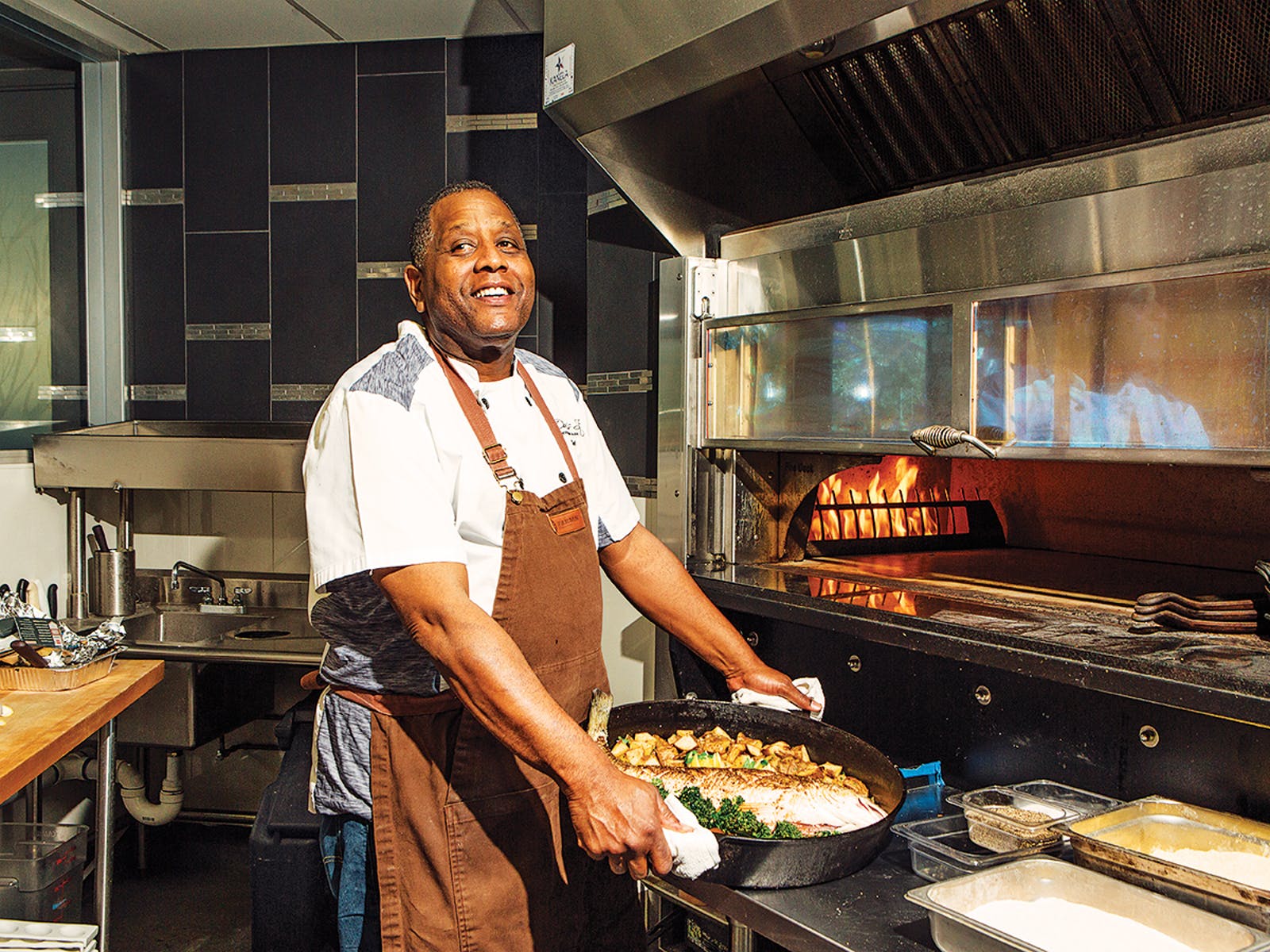 2. Squable
Houston
At Squable, opposites don't just attract. They jump into bed with each other. The European menu is upscale, but the setting is easygoing. The cooking is sophisticated, but the prices are eminently reasonable. The offerings, which have an American influence, are all over the place, but the quality is deliciously on-target. You may think you know succotash, but have you had the seasonal corn stew with green beans and a chicken-based "sauce espagnole"? Do you expect mussels to be served in a winey broth?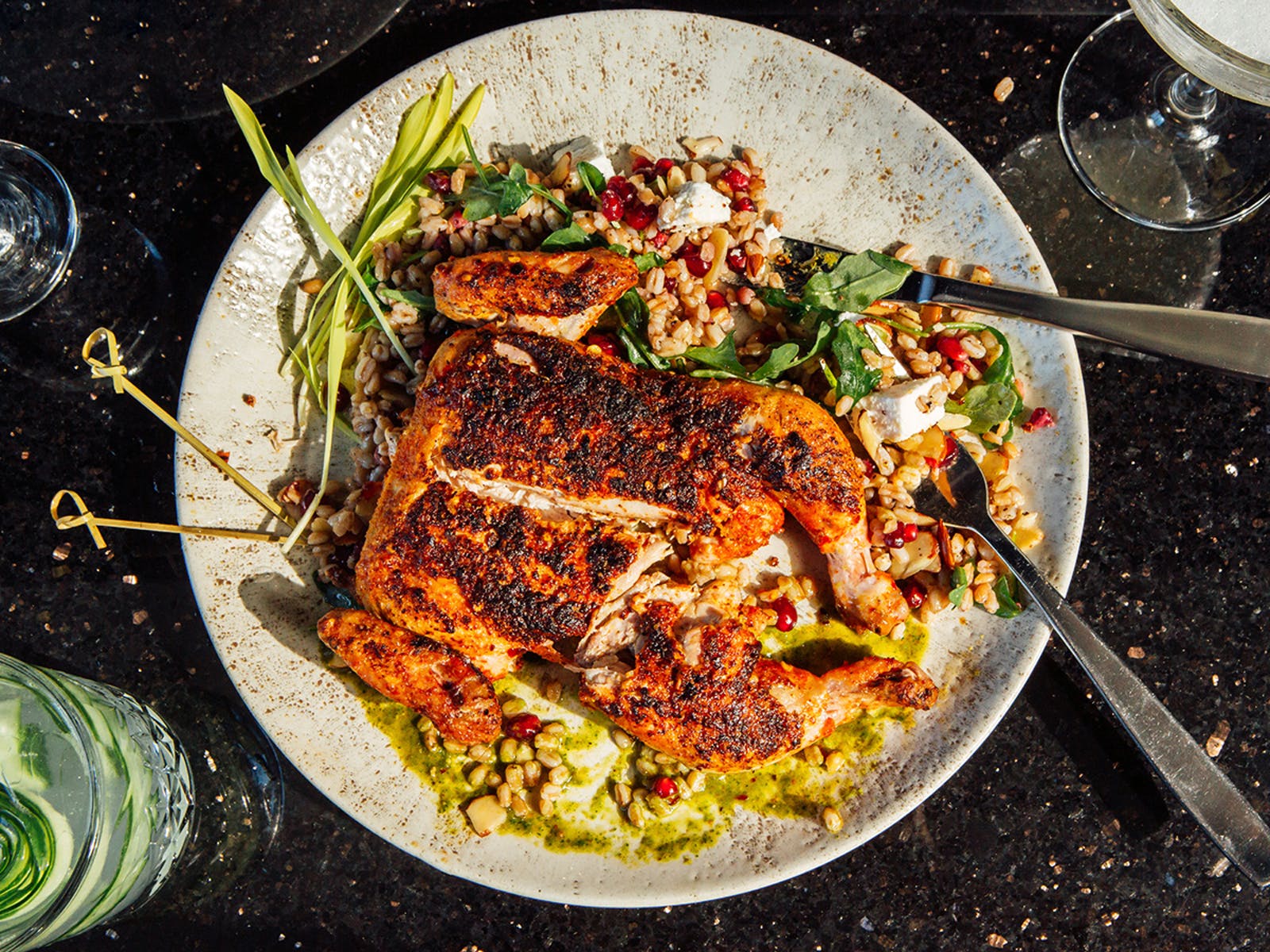 Here, the shellfish are marinated and piled onto grilled toast along with fat, sassy calico beans. The comfortable brick-walled space—the name is pronounced "Squabble," by the way—is the domain of co-chefs Mark Clayton and Drew Gimma. Their big-name partners, innovative bar mogul Bobby Heugel and James Beard Award–winning chef Justin Yu, wisely stay out of the way and let the new guys shine.
Squable
Opened April 23, 2019
632 W. 19th
832-834-7362
D Tue–Sun.
Whether you're buying or selling, please contact James with all your Houston, Clear Lake, Memorial, Spring Branch, Energy Corridor, Tanglewood, Galveston, within the Loop and Katy Real Estate needs. We're here to help! You will always receive the professionalism and experience you deserve! Call us at 409-256-1274. Check out our listings and other information on our website: http://www.TheSeligGroup.com/.
Oh, by the way… If you know of someone who would appreciate the level of service I provide. Please call me with their name and business number. I'll e happy to follow up and take great care of them.