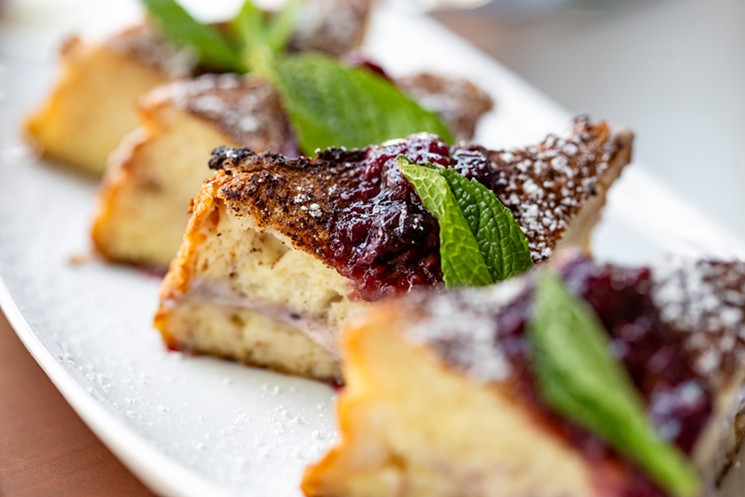 Here's a look at this week's hottest culinary happenings:
Tuesday, September 24
Food Apartheid Dinner Series Finale Garden Party at Indigo
Collaborative culinary fundraiser Food Apartheid Dinner Series (F.A.D.S) comes to an end with a finale garden party at Indigo, 517 Berry, on Tuesday, September 24 at 6 p.m. From chefs Jonny Rhodes (Indigo), Chris Williams (Lucille's), Dominick Lee (Poitin), and Dawn Burrell (Kulture), the series seeks to raise awareness and funds for the city's growing food desert epidemic. The finale event will be free and open to the surrounding public in the Trinity Gardens community, showcasing live cooking demos and food education demonstrations, as well as live music, games, and rotating paella and whole roasting stations.
Wednesday, September 25
Whiskey Wednesday at Bosscat Kitchen & Libations
Bosscat Kitchen & Libations, 4310 Westheimer, will host a Whiskey Wednesday tasting event and dinner with Basil Hayden's Distillery from 7 to 9 p.m. Guests can enjoy a coursed chef-inspired meal, tasting flight of Basil Hayden's favorite expressions, special gifts from the distillery, hands-on cocktail crafting demonstrations, raffle prizes and more. Tickets are $75.
Whether you're buying or selling, please contact James with all your Houston, Clear Lake, Memorial, Spring Branch, Energy Corridor, Tanglewood, Galveston, within the Loop and Katy Real Estate needs. We're here to help! You will always receive the professionalism and experience you deserve! Call us at 409-256-1274. Check out our listings and other information on our website: http://www.TheSeligGroup.com/.
Oh, by the way… If you know of someone who would appreciate the level of service I provide. Please call me with their name and business number. I'll e happy to follow up and take great care of them.