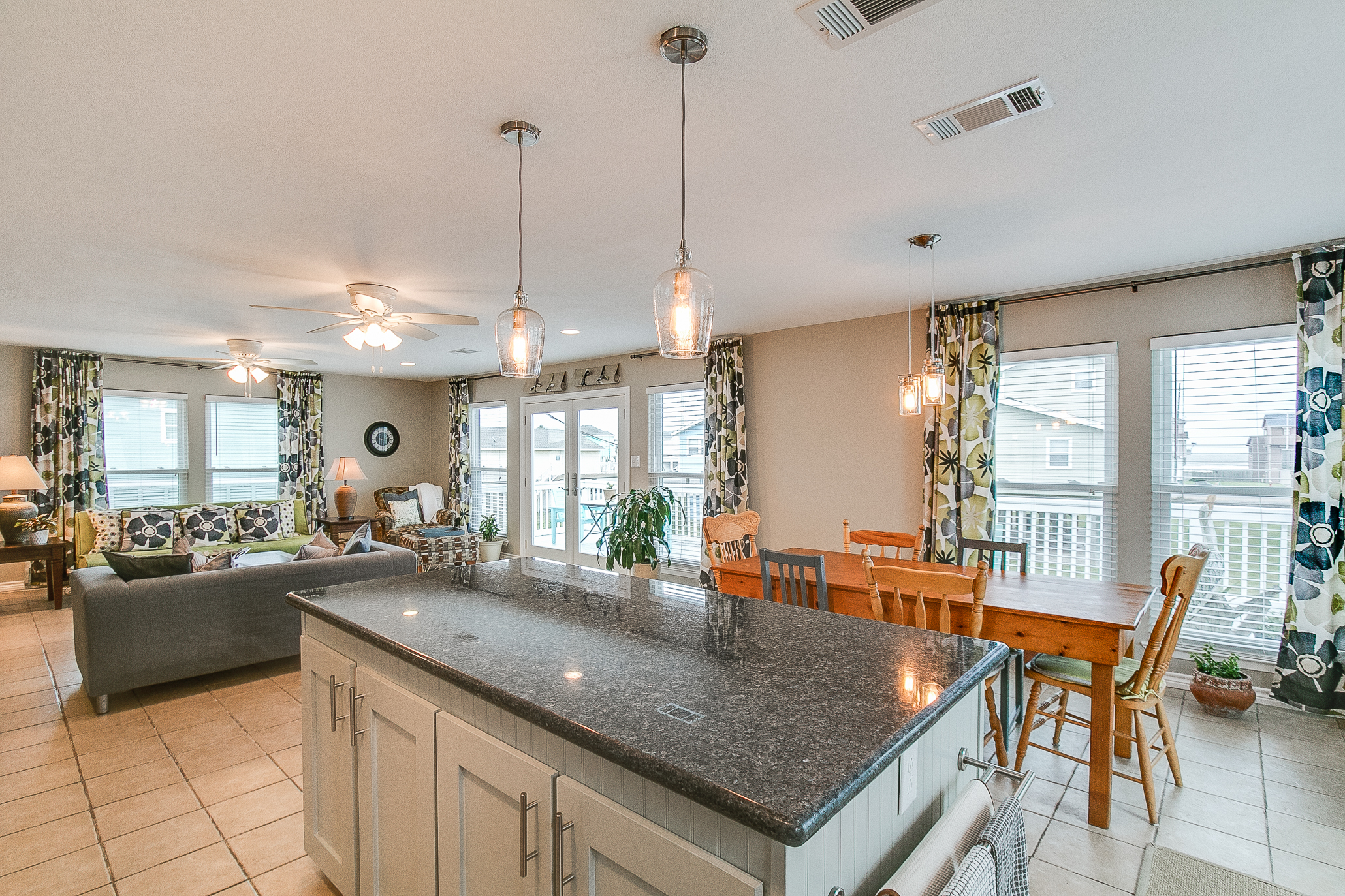 Looking for a cute affordable place with a view of the Gulf?
23115 Buena offers a spacious living/dining/kitchen area and large deck with views of the Gulf. This home has three bedrooms and two bathrooms in approximately 1,244 square feet.
Plus the kitchen and bathrooms have been remodeled. Plus there are stainless appliances and beautiful lighting. Plus the floor is all tile. Plus the doors and windows were replaced in the last few years.
Plus the Gulf breezes can be enjoyed either on the deck upstairs or the covered patio down below.
Plus Terramar Beach offers residents a pool, pavilion, and boat ramp. Plus the price is right, so you can make this your permanent home, weekend playcation spot, or a fun rental.
Please click here to see the listing information and photos, and please let me know if you have any questions.
WHETHER YOU'RE BUYING OR SELLING, PLEASE CONTACT JAMES WITH ALL YOUR HOUSTON, CLEAR LAKE, MEMORIAL, SPRING BRANCH, ENERGY CORRIDOR, TANGLEWOOD, GALVESTON, WITHIN THE LOOP AND KATY REAL ESTATE NEEDS. WE'RE HERE TO HELP! YOU WILL ALWAYS RECEIVE THE PROFESSIONALISM AND EXPERIENCE YOU DESERVE! CALL US AT 409-256-1274. CHECK OUT OUR LISTINGS AND OTHER INFORMATION ON OUR WEBSITE: HTTP://WWW.THESELIGGROUP.COM/.
Oh, by the way ®…if you know of someone who would appreciate the level of service I provide, please call me with their name and business number. I'll be happy to follow up and take great care of them.