Super Bowl weekend will find many of us buying chips, whipping up dips, or ranting all about the bad officiating that kept Drew Brees and the New Orleans Saints from making it to the big game. But real estate experts keep a close eye on this weekend for a different reason: It's widely considered the official kickoff of the spring home-buying season.
Huh? True, spring may seem light years away, yet numerous real estate experts confirm that home buyers who plan to purchase property this year typically start warming up to the idea right about now—by poking around online real estate listings or popping out to an open house or two.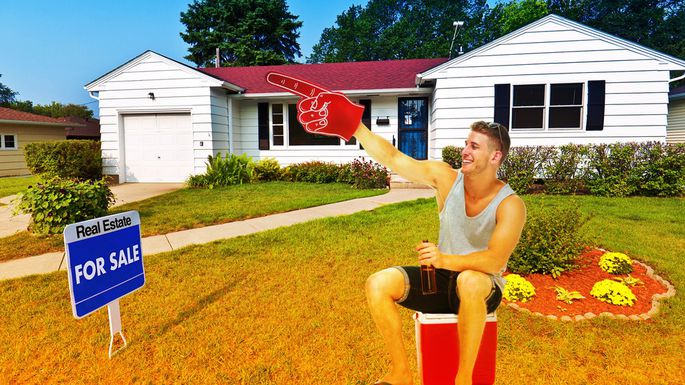 WHETHER YOU'RE BUYING OR SELLING, PLEASE CONTACT JAMES WITH ALL YOUR HOUSTON, CLEAR LAKE, MEMORIAL, SPRING BRANCH, ENERGY CORRIDOR, TANGLEWOOD, GALVESTON, WITHIN THE LOOP AND KATY REAL ESTATE NEEDS. WE'RE HERE TO HELP! YOU WILL ALWAYS RECEIVE THE PROFESSIONALISM AND EXPERIENCE YOU DESERVE! CALL US AT 409-256-1274. CHECK OUT OUR LISTINGS AND OTHER INFORMATION ON OUR WEBSITE: HTTP://WWW.THESELIGGROUP.COM/.
OH, BY THE WAY ®…IF YOU KNOW OF SOMEONE WHO WOULD APPRECIATE THE LEVEL OF SERVICE I PROVIDE, PLEASE CALL ME WITH THEIR NAME AND BUSINESS NUMBER. I'LL BE HAPPY TO FOLLOW UP AND TAKE GREAT CARE OF THEM.