The world we live in today is a digital one and searching for a home is no different. Buyers now have apps that let them search by location and neighborhoods. Online searching maximizes the ability to compare and contrast homes on the market by selected features. Most of this is done before a potential home buyer connects with a real estate agent.
In the Real Estate in a Digital Age report, we examine the process home buyers go through in the initial online search and how REALTORS® are connecting with customers in the digital space.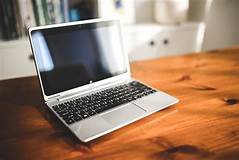 WHETHER YOU'RE BUYING OR SELLING, PLEASE CONTACT JAMES WITH ALL YOUR HOUSTON, CLEAR LAKE, MEMORIAL, SPRING BRANCH, ENERGY CORRIDOR, TANGLEWOOD, GALVESTON, WITHIN THE LOOP AND KATY REAL ESTATE NEEDS. WE'RE HERE TO HELP! YOU WILL ALWAYS RECEIVE THE PROFESSIONALISM AND EXPERIENCE YOU DESERVE! CALL US AT 409-256-1274. CHECK OUT OUR LISTINGS AND OTHER INFORMATION ON OUR WEBSITE: HTTP://WWW.THESELIGGROUP.COM/.
OH, BY THE WAY ®…IF YOU KNOW OF SOMEONE WHO WOULD APPRECIATE THE LEVEL OF SERVICE I PROVIDE, PLEASE CALL ME WITH THEIR NAME AND BUSINESS NUMBER. I'LL BE HAPPY TO FOLLOW UP AND TAKE GREAT CARE OF THEM.